Hot off the Press Exciting News... in September 2021 we were awarded our Silver Eco Church Award from A Rocha!
We continue to work hard at exploring what it means to better care for God's truly amazing creation, and our part in learning how to tread lightly on the earth.
Over the past few years we have taken time to unpack the 5 areas covered by the Eco Church scheme:
1. expressing care for God's world in our worship and teaching;
2. how we look after our building;
3. and our courtyard;
4. how we engage with our local community and in global campaigns;
5. and the personal lifestyles of our congregation.
It's been an exciting adventure as we've learnt together and been challenged, and slowly changed our thoughts and actions. From energy suppliers to using only recycled toilet rolls; from no more single-use plastics to buying as many fairly traded products as we can; from asking all congregation members to complete a personal eco audit to challenging each of us to commit to immediate and longer-term changes in our lifestyles.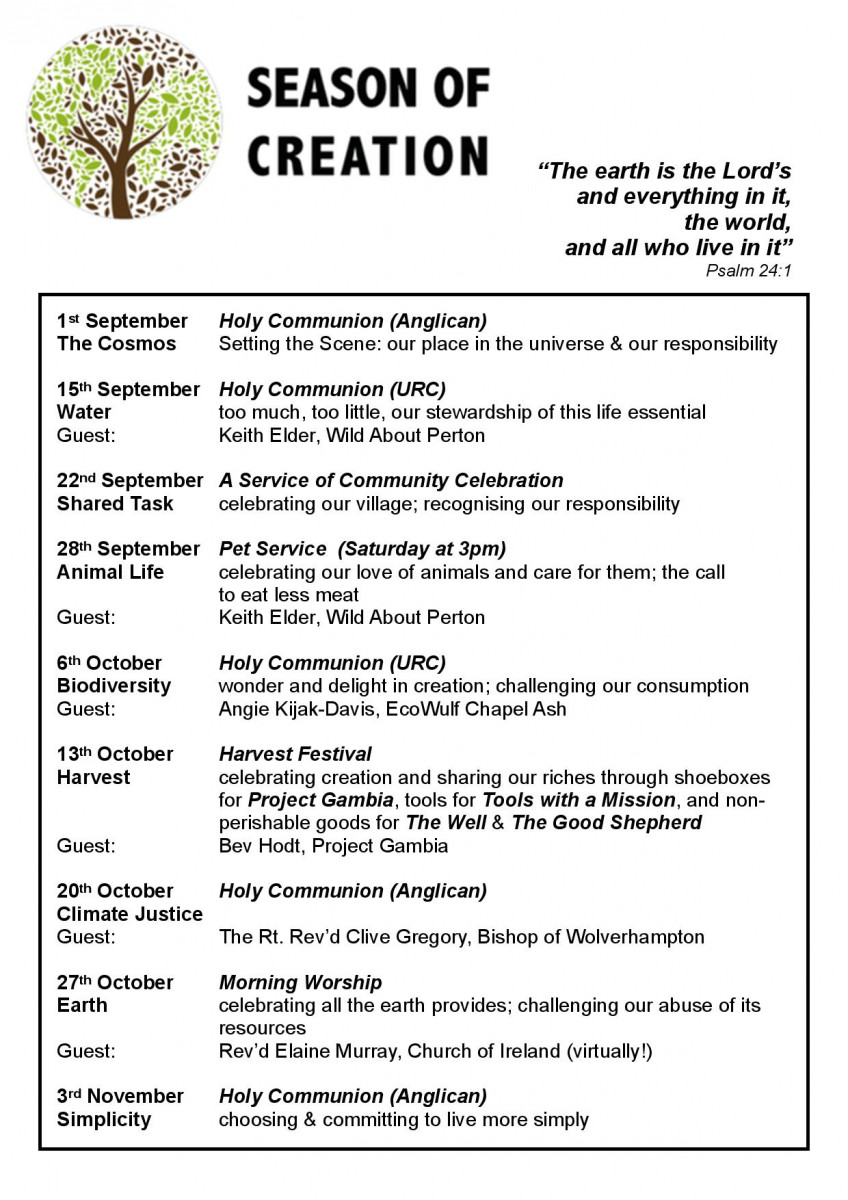 A couple of years' ago we had a wonderful "Creationtide" with a number of guest speakers, lots of practical actions, and engagement with local and global initiatives, including supporting Wild About Perton; our local refill shop EcoWulf, and the World Wildlife Fund's Climate Justice campaign (see the poster for some details, and links below).
More recent actions have involved the development of our church courtyard: we've added a water butt, and some wonderful new planters filled with pollinators and local plants. In the last few weeks this has led to one of our Eco Team identifying a rare Large Yellow Faced Bee! We've also worked with members of the Eco Committee at Perton First School, where the pupils have made bee boxes and bee bricks for us to have in our courtyard so that we can offer homes to these solitary and important bees. It's such fun and so rewarding to partner with the school and these keen eco-warriors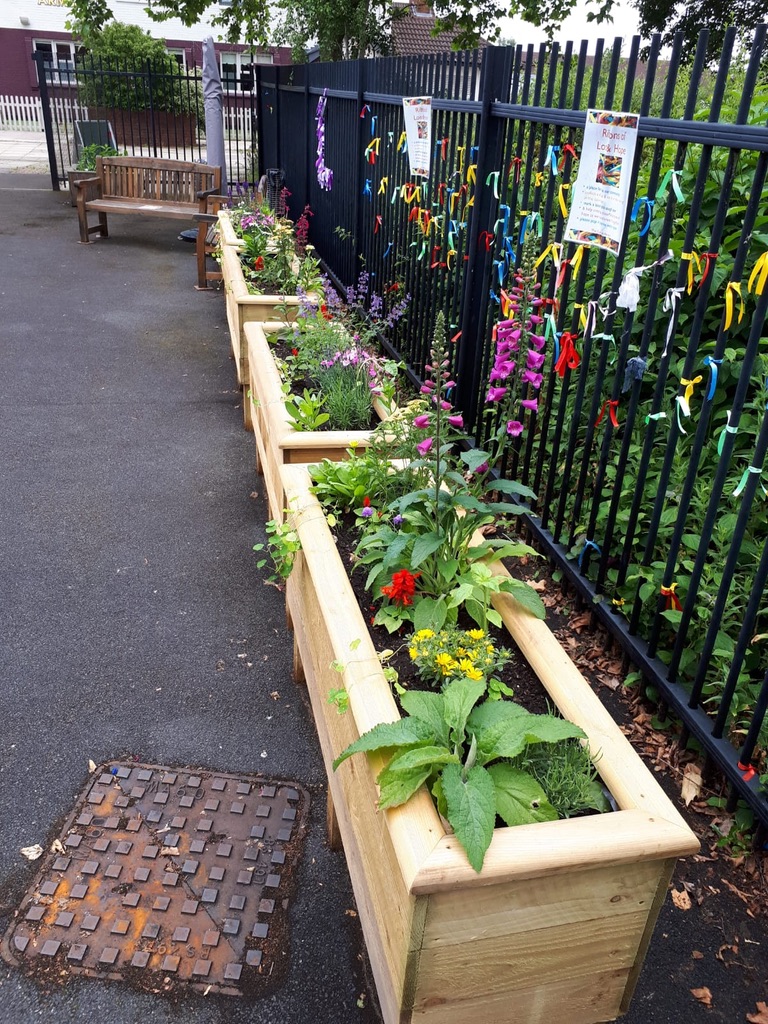 There are always new projects being developed by the church Eco Committee, so please do contact the Vicar if you'd like further details.
Some of the Organisations we support, and where we source products